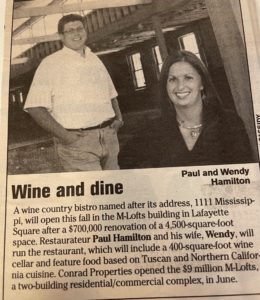 Come Help Us Celebrate on 11/11/21
Think back to when you turned 18.  What rights/privileges/responsibilities do you remember gaining at 18?  It is the age of legality.  You are now considered an adult!
You Have the Right to Vote
Come in for lunch or dinner & vote for your all time favorite menu items
from the past to the present and you will be registered to win special prizes.
You Must Register for the Draft
Enjoy special pricing on DRAFT beer or
purchase a special bottle of Birthday wine for just $18.
To start your dinner off we are offering two original menu items for $11.11 each,
Pear & Fig Flatbread and Wild Boar Ravioli.
You Can Legally Gamble or Play the Lottery
All dine-in guests at lunch or dinner will have the chance to win the lottery.
Veterans Day
In recognition of sharing our birthday on Veterans Day all veterans will receive a free original Gooey Butter Cake dessert.
Watch Out For When We Turn 21!