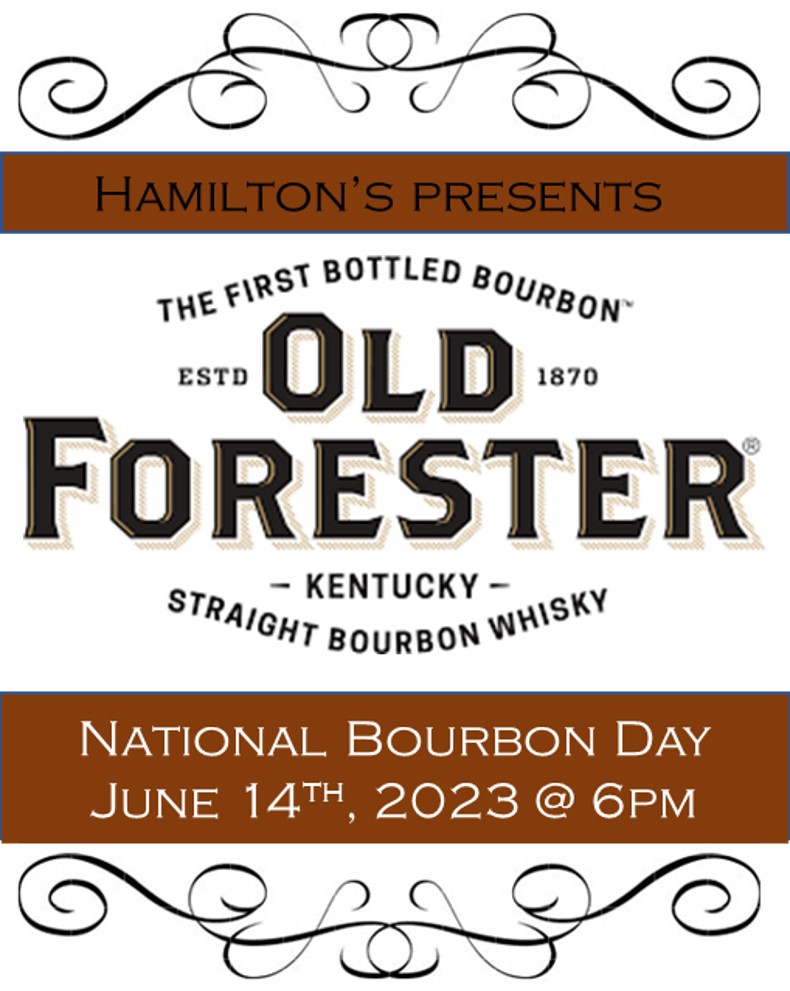 Old Forester Bourbon Tasting
Old Forester Bourbon Tasting
Wednesday, June 14th 6pm
Celebrate National Bourbon Day with Old Forester, the first bourbon
ever to be bottled. Sip through history as we introduce each of these
bourbons and share the story of this distillery's benchmark years.
We'll be tasting some classic bourbon cocktails along side some of
Hamilton's culinary team small bites perfectly paired with each bourbon.
This will be a fun-filled evening of spirit tastings, food pairings,
sensory experiences, and brand history, all to enhance your evening
and provide new information to help you along your bourbon journey.
Old Forester 1870~ Old Forester 1897~Old Forester 1910~Old Forester 1920
$60 pp plus tax ~limited availability for tickets
https://ezregister.com/events/38480/
We encourage you to make your dinner reservations now if you would like
to dine at any of our restaurants before or after the Bourbon Enthusiast Series.
Hamilton Steakhouse | 314-241-2333 | hamiltonsteak.com
Eleven Eleven Mississippi | 314-241-9999 | 1111-m.com
Winnie's Wine Bar | 314-242-9463 | winnieswinebar.com